Our One-Day Fireplace Installation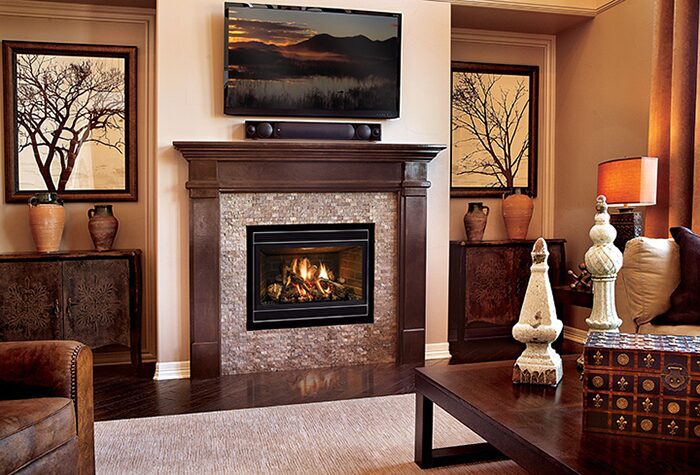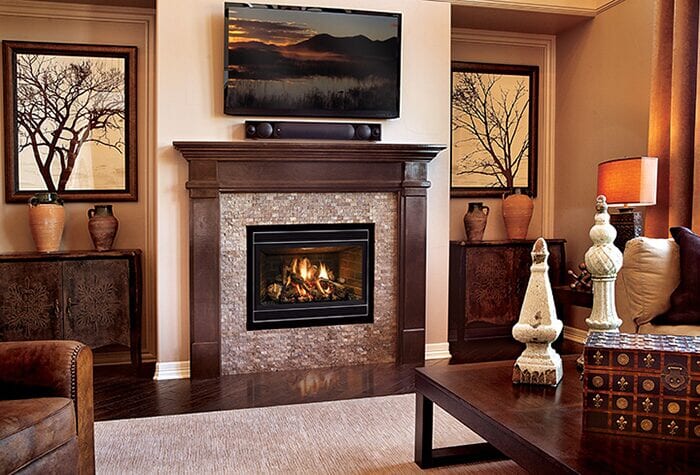 You love the warmth and glow of your fireplace, but one day you begin to realize that it's not working the way it should. It simply won't heat like it used to—in fact, it bleeds cold air into your house, making it difficult to maintain a comfortable temperature. You're ready to face the fact that you might need a new fireplace, but you're worried about four things…
…that it'll cost you a fortune
…that the process will leave your home a wreck
…that replacement will take days and days
…or that it simply can't be done!
We've heard these reasons before, and addressing them is our specialty. If you've been told "it can't be done" by others—give us a call!
LanChester Grill & Hearth offers complete fireplace replacement on hearths and fireplaces of all types.
For houses with vinyl siding, we can simply open up the back of the fireplace, install a unit identical in size, and replace the vinyl without affecting the aesthetic of your home.
If you have a brick, stone, or stucco home, we simply cut up the old unit from the inside using a specialized process. Then we slide a slightly smaller unit into the space and add a little trim for a sleek finish.
Want a new look? No problem! We're the only fireplace replacement experts around who can remove your fireplace's façade and update it with brick or stone. We even offer custom cabinetry surrounding your fireplace to match your home's décor.
All of the above is done at the exact price quoted and without making a mess—in fact, we typically don't even need to touch up the walls. Best of all, we'll be out of your house in a single day!
Before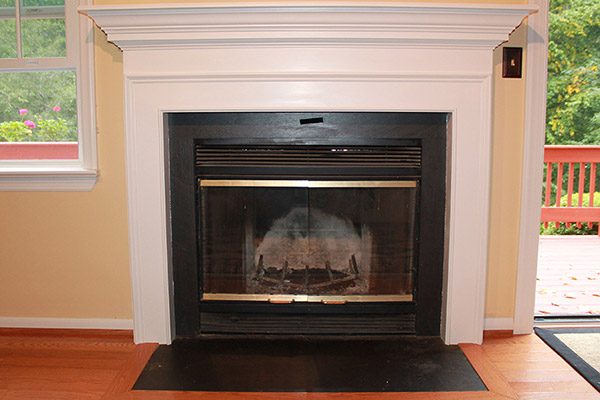 8:30 am
Process
11:00 am
After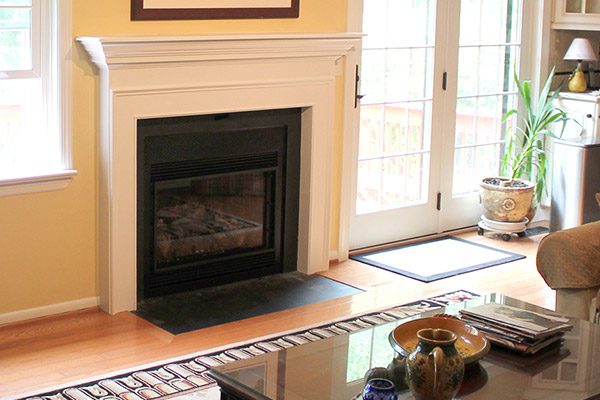 4:00 pm
Contact LanChester Grill & Hearth today to enjoy a warm, inviting fireplace once again!